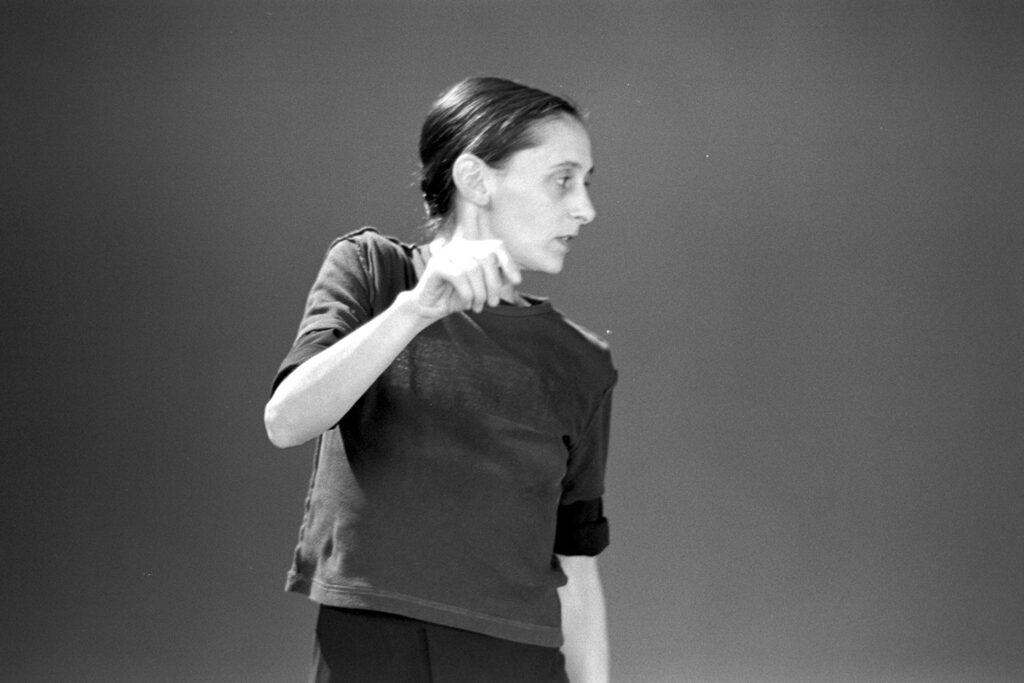 Achterland (1990) is an exploration of the relationship between music and the body with five women, three men and two musicians. The piece is based on Études for solo piano by György Ligeti and Sonatas 1,3 & 4 for solo violin by Eugène Ysaÿe.
In this three-day workshop, Fumiyo Ikeda will start with an easy warm up and teach a part of the basic  material to give the participants an impression of the different dynamics, layers and details of Achterland. In the course of the three days, Ikeda will explain and analyze the choreography to offer a deeper understanding and a more profound experience of the performance.
The workshops are free. Participants for the open workshops need to be at least 15 years old.
The workshops will be held in English & French.